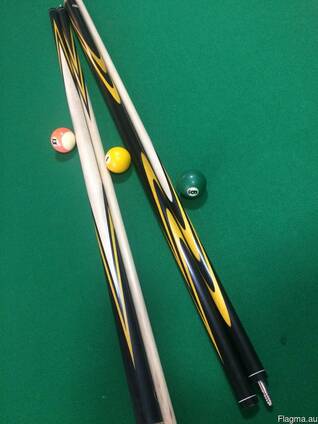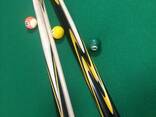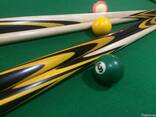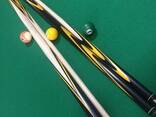 Волощенко Виталий Николаевич, начальник
Flagma member since 14 September 2018

This is an exclusive handmade billiard cue, which has good game characteristics.
Zapil is a plywood of different types of wood in the form of ticks, directed in different directions. Such cuts stabilize the cue, quench vibrations after impact, create the effect of a spring.
On the photo 2 models: 1800 and 2500 UAH (specify)
Game type - Russian Pyramid
Wood - hornbeam / black horn Schisandra
Type of cut - Viennese
The length is 162 cm
Weight - 720 g
Diameter of the sticker - ø 12.5-13 mm
Renewed: 26 February 2019, 01:41
views: 39